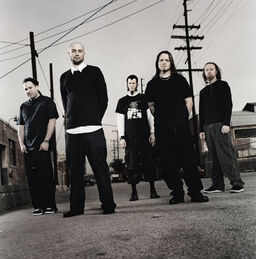 Former band of current Evanescence guitarist
Terry Balsamo
, which he joined in 1999 and left in 2003. Amy Lee formally apologized to the band and their fans on the Cold message board and the Evboard in January after making comments referring to Scooter Ward's health and the band's future. The band (along with Revis, Cauterize, and Finger Eleven) toured with Evanescence during the
Nintendo Fusion Tour
. The band formed in 1989 as "Grundig" then later, due to an existing copyright, changed their name to "Cold". The band officially broke up in 2006.
Ad blocker interference detected!
Wikia is a free-to-use site that makes money from advertising. We have a modified experience for viewers using ad blockers

Wikia is not accessible if you've made further modifications. Remove the custom ad blocker rule(s) and the page will load as expected.