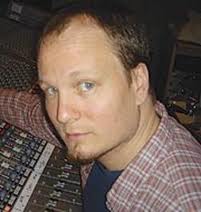 Dave Fortman is the guitarist for the band Ugly Kid Joe. He is currently an American music producer. He has worked with bands such as Superjoint Ritual, Otep, Watership Down, Mudvayne, Eyehategod, Slipknot, and Simple Plan. He has also worked on two of Evanescence's multi-platinum selling albums, Fallen and The Open Door. Fortman also co-owns a recording studio called Balance Productions which is located in Louisiana. In the May 2009 edition of his monthly column Food Coma column, Anthrax's Scott Ian announced that Dave Fortman was mixing the band's much anticipated 10th studio album entitled Worship Music.
Most recently, he worked with Godsmack on their 5th studio album, The Oracle, which was released May 4, 2010.
Ad blocker interference detected!
Wikia is a free-to-use site that makes money from advertising. We have a modified experience for viewers using ad blockers

Wikia is not accessible if you've made further modifications. Remove the custom ad blocker rule(s) and the page will load as expected.