This is the wiki about the american rock metal group Evanescence and anyone can edit. We are currently editing 216 articles since October 2011.


Loading RSS data...

Made Of Stone is a song on the self titled studio album, Evanescence.
Background
The 2nd track on Evanescence's self-titled album, Evanescence, the piano solo featured during the bridge of Made Of Stone is the same song Amy played in the "Meanwhile... in the studio" video she posted on her Twitter account on May 11th, 2011.
In a track-by-track interview with NME.com, Amy Lee talked about the song saying: "This is one of the oldest songs, this is something that was from that sort of more electronic phase that I was going through, a couple years ago. I love this one, I feel like it's strong and defiant and badass and it only got better when the band started really being involved in it and writing that guitar part and everything about it. I feel like it popped up in a big way when the guys got involved. But I've always loved that one, I think it has a very cool, dark, sexy quality." Read More...

What is your favourite Evanescence studio album so far?
What is your favourite Evanescence single?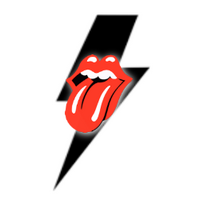 Ad blocker interference detected!
Wikia is a free-to-use site that makes money from advertising. We have a modified experience for viewers using ad blockers

Wikia is not accessible if you've made further modifications. Remove the custom ad blocker rule(s) and the page will load as expected.