Rocky Gray
's band that formed in Little Rock, Arkansas, in 2005. The most anyone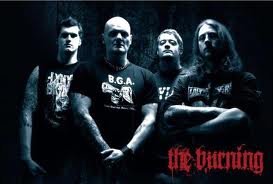 has heard from them is 3 instrumental demos that can be found on their website. In 2006, instead of those demos and anything else they had recorded for the band being released under the name 'The Burning', they used them for the newest
Soul Embraced
songs. Rocky has said that he'll do something with 'The Burning' in the future, but he is currently focused on other projects. A drummer was never named.
Ad blocker interference detected!
Wikia is a free-to-use site that makes money from advertising. We have a modified experience for viewers using ad blockers

Wikia is not accessible if you've made further modifications. Remove the custom ad blocker rule(s) and the page will load as expected.